The Alberta Registered Music Teachers' Association Calgary Branch presented the 3rd annual Music Marathon on Saturday, May 27, 2017. Talented students provided eight hours of continuous music at Stephen Avenue mall from 10:00AM to 6:00PM.
The Music Marathon is an annual fundraising event sponsored by ARMTA Calgary. The event's main purpose is to raise money for scholarships and programs for students of ARMTA teachers and ARMTA teachers themselves. The event also showcases the benefits of taking lessons from a registered music teacher in Calgary and provides students with an opportunity to share their music with the community at large.
Thank you to the following sponsors for their generous support of the Music Marathon: The CORE | TD Square · Holt Renfrew, Steinway Piano Gallery Calgary and RPM Piano Movers.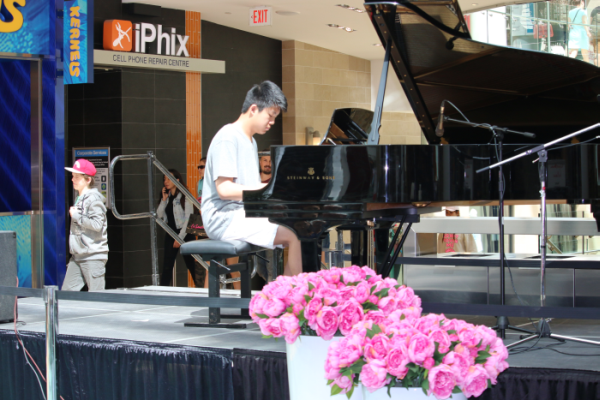 Please click here to view a video from the 3rd annual Music Marathon.
"Thank you to all the participants, teachers, volunteers, sponsors, and Calgary community for making the 3rd edition of our Music Marathon a resounding success. We couldn't do it with you!"
Chrysanthema Pashunkova
Music Marathon Convener